Rear Suspension Rebuild
Europa bearing, spacer and U-joint issues and specs?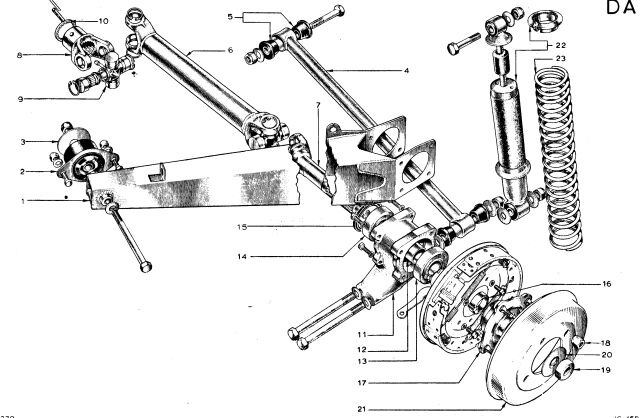 This was where I expected trouble.
54/1871 had a problem with the left rear hub. The wheel rocked a bit and the hub got very hot when the car was being towed. I think it was the left rear hub... When I went to tear the assemblies apart, one of the hubs was loose. The other hub nut took lots of heat and the use of a serious breaker bar. It finally turned with a very loud creak of complaint. The hub itself required a puller and some more heat to melt the loctite. Some of the bolts holding the hub carrier to the trailing arm sheared off, and all of the other issues became apparent as things came apart.
As mentioned, finding problems was not a surprise. The Europa is known for problems with the rear U-joints and bearing carriers. Apparenty the reason is that it uses the drive shaft as the upper suspension link - lightweight and cheap, but really stressful to the bearings, hubs and u-joints. Some owners rebuild them periodically rather than have them fail, and I have read that 15000 miles is a typical life span.
Here are the hubs and stubs.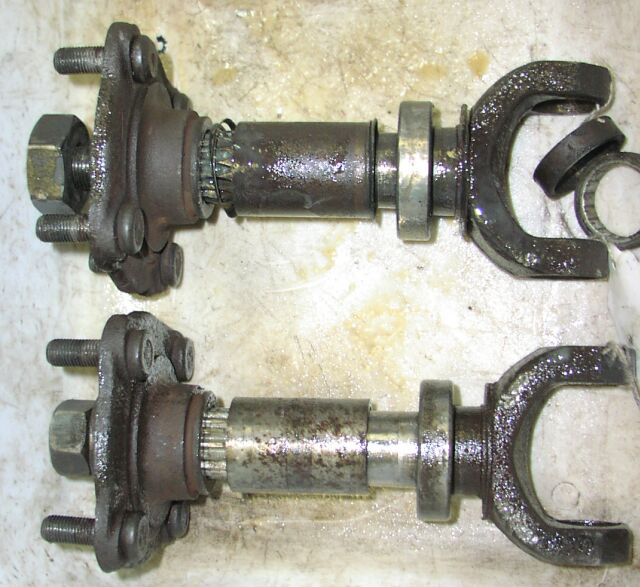 Here are pictures of the splined part of the stub axles. Can I use these?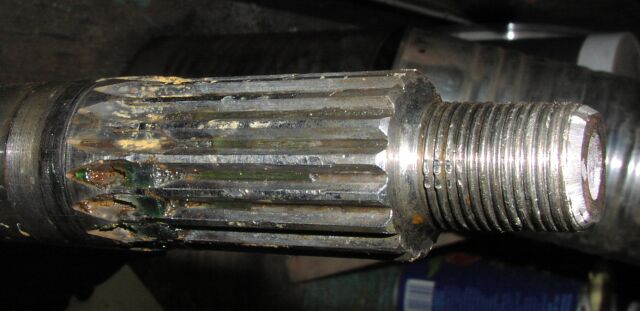 Here's a picture of the small spacer rings. Like the hub nuts, these were different sizes. You can see where the smaller one was a firm press fit over the axle splines, the other slipped over with no binding at all.
Here you can see a damaged bearing and long spacer on the left and a healthy setup on the right. It is also visible in the photo of the complete assemblies.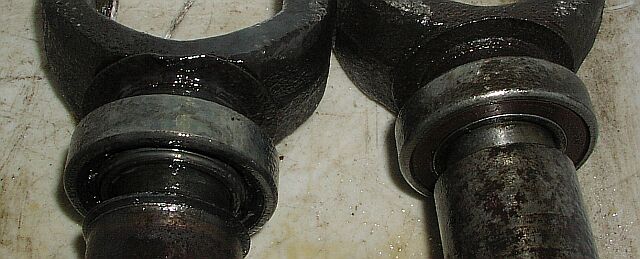 And finally, here's the damaged bearing carrier. Surprisingly, it appears that the bearing didn't 'spin', and that the bore still held the bearing. The red paint shows the deep gouges in the bearing bore. The threads are a bit doubtful in the tapped holes where the trailing arm attaches. (except where I broke the bolt!)