Costa Rica Trip - January 2005
A conference was held at the Paradisus Playa Conchal http://centralamerica.com/cr/hotel/conchal.htm . This is an excellent resort in Guanacaste
province, Costa Rica. In the spaces between a gruelling meeting schedule, we managed to wedge in some play time...
A visit to Costa Rica has been on "the list" for some time, and this trip served only to whet the appetite further - it is an intriguing place.
In no particular order:
Waterfall at Buena Vista Lodge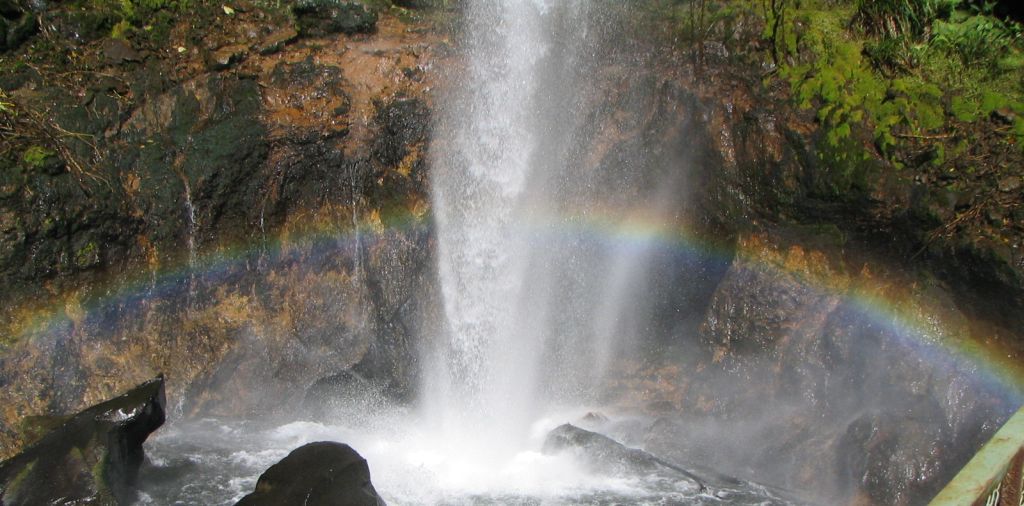 Coati
Lunch time
First time attempting to body surf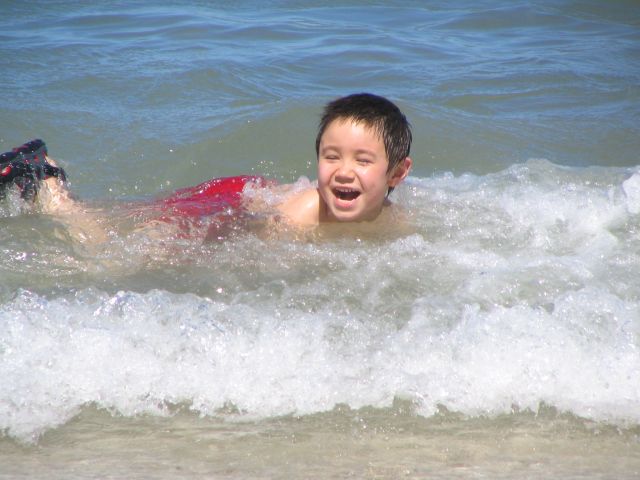 Robert named 12 Iguanas, this one is "Spike"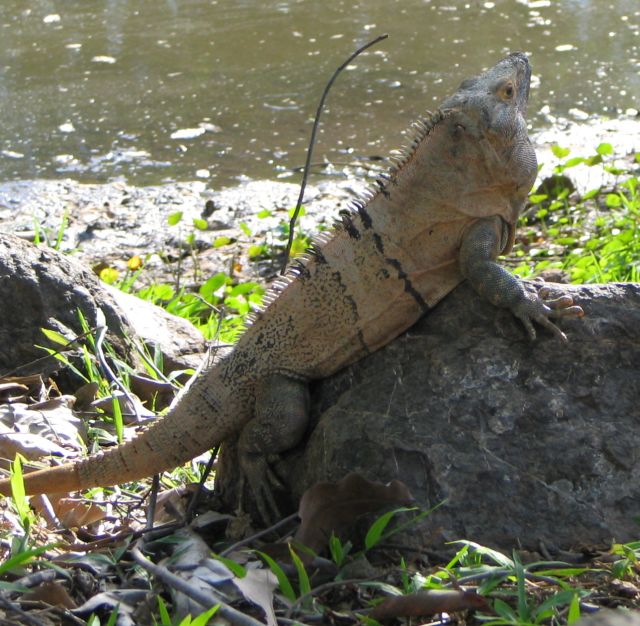 On the way to the village of Brasilito.
Robert and friend. Mght be Stripe, Tailor, or Al.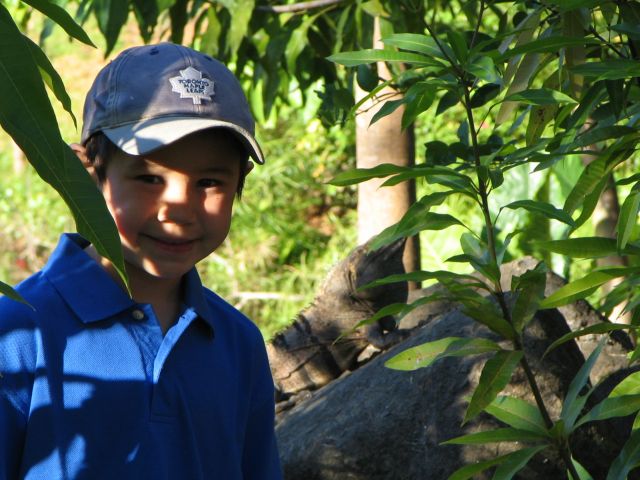 Room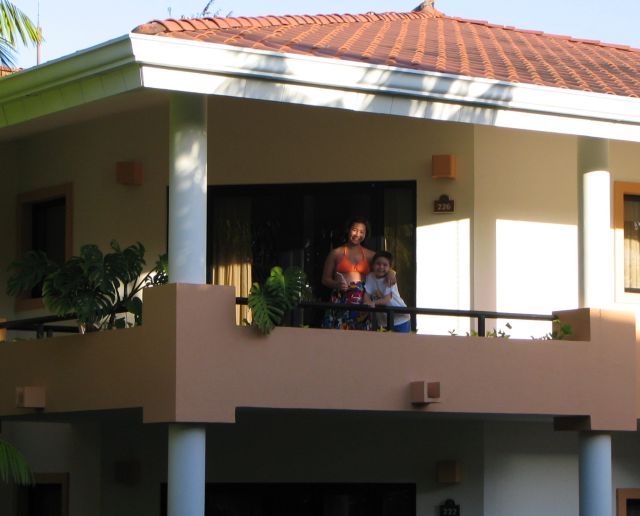 Ready to fly.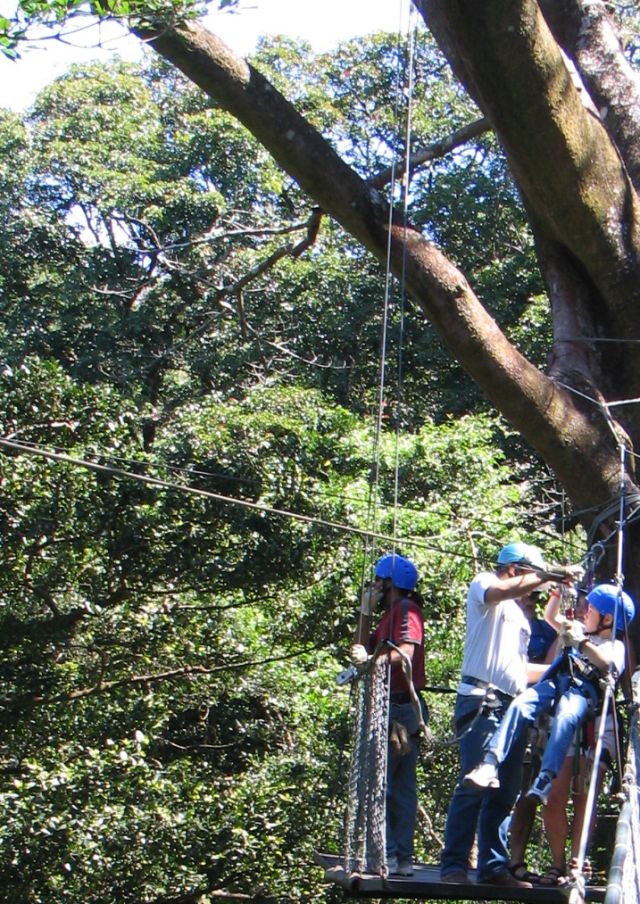 ZZZZZZZZZZZZZZZZZZZZ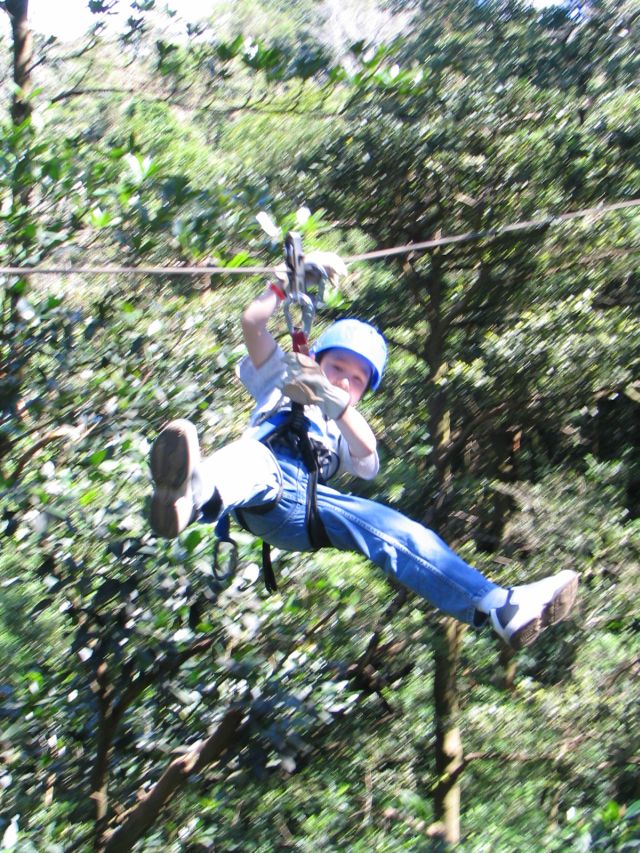 Doris was less at ease.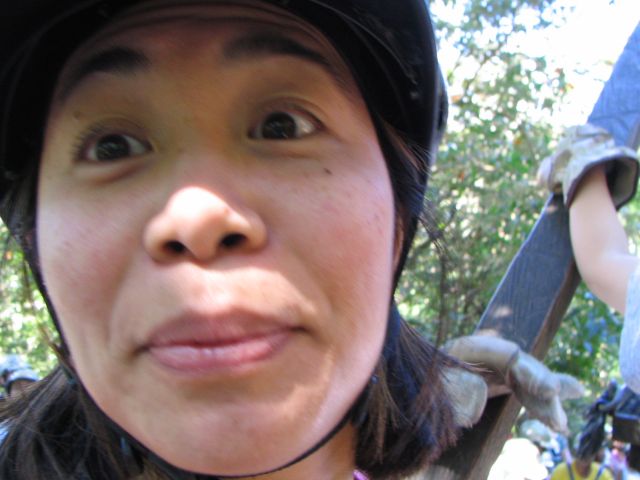 Ronald ("Like Regan") artist in icing who also loaned Robert his very fancy Gameboy while we waited for our meal.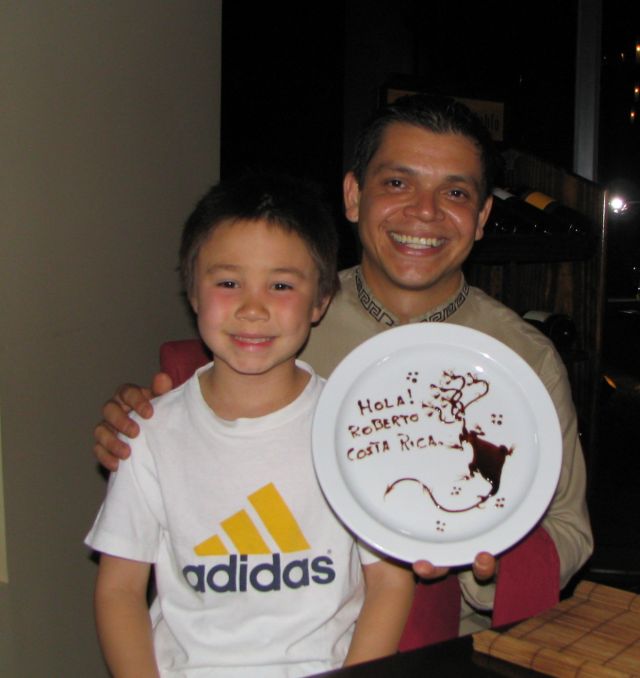 Dusty.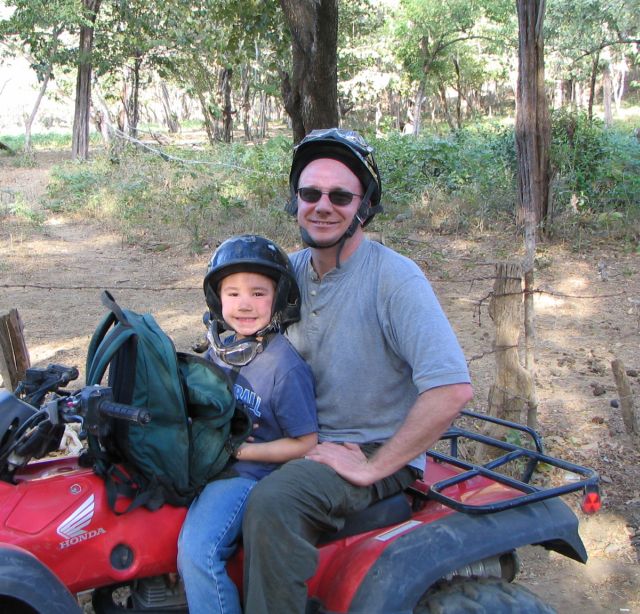 Howler Monkey.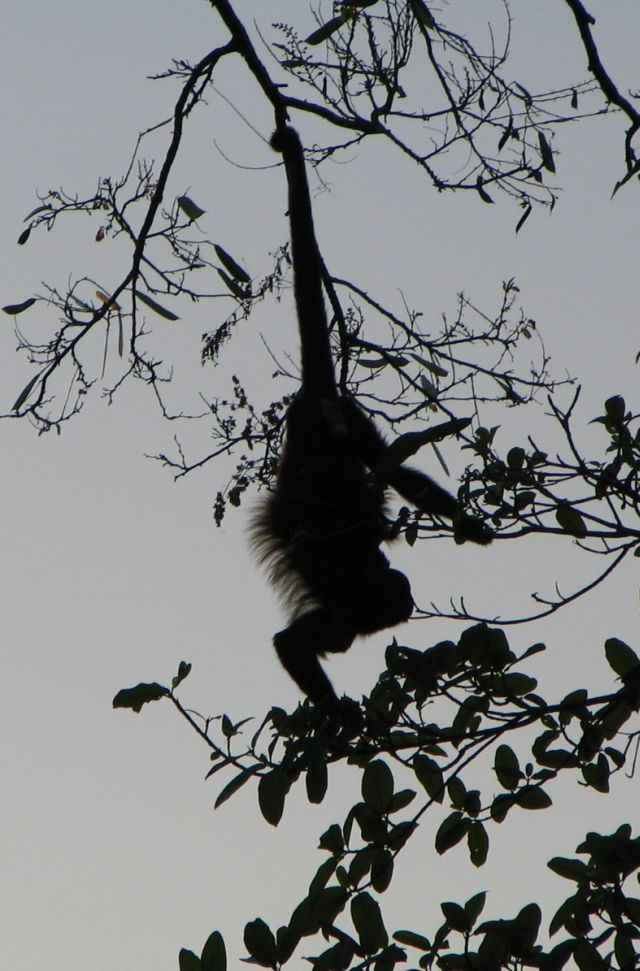 Robert applies his canopy tour skills to the "zip line" at the resort.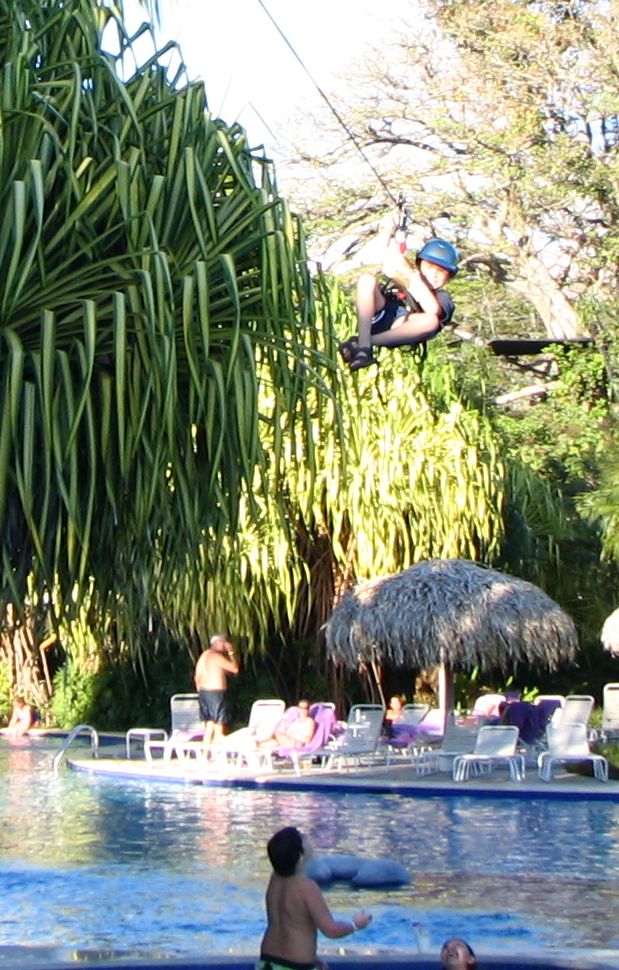 Aeral roots.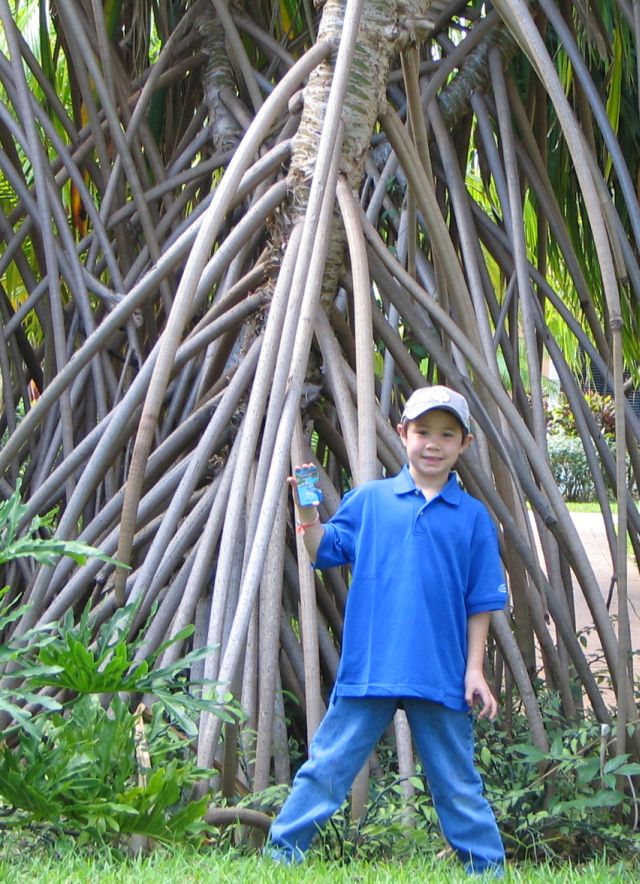 Mmmmm..... Banano, mango, vanilla, y leche.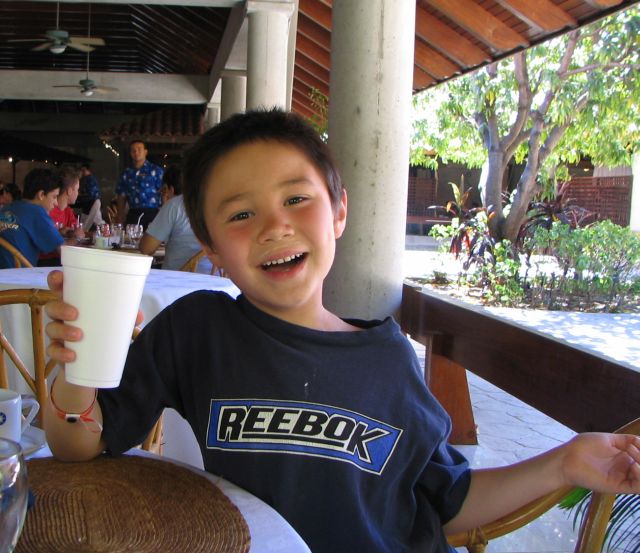 No fear.
Homeward Bound.